So one big part of being an ex-patriot is, of course, the visits back to your country of origin. I moved to Dublin almost exactly five months ago, and I am on my first trip back, somewhat unexpectedly, to the state of Florida, where my father lives, in the southern part of the US. (I am from New England, up in the Northeast.) So while this isn't a trip "home" for me, it is a trip to my homeland, and has a familiar feel to it, while also feeling like a completely different country all unto itself. The southern part of the US is different not only in climate but also in architecture, and many social aspects.
But to give you an idea of where I am, here's a photobooth picture from my computer of where I am sitting at the moment, out on my Dad's lanai, next to the pool, which overlooks a small pond, and the other houses in this (gated) community:
Note the blue sky. Yes, it's a far cry from the rain and cold I left in Dublin on Saturday! I will be here for a few weeks helping my Dad get his house ready to hopefully sell so he can move back up North. So if you like what you see, hey - maybe you would like to move to the warm weather of Florida! All you Irish folks reading my blog: just think of the Euro to dollar conversion. You would be living *large* in a tropical paradise on the space coast!
Anyhoo - being in Florida for me is honestly as much like being in a foreign country as Ireland. So I already have found myself taking photos of things that I find funny and/or unbelievable. I can see how my views have been altered by living abroad even for just a short time. For example. When we walked into the grocery store, Publix, which is just like any regular American grocery store, I had to take photos of the displays inside because they are so different than anything you'd see in Dublin: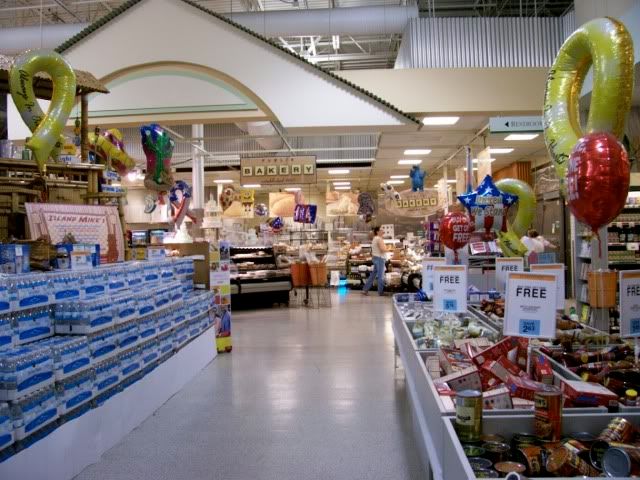 Then, next to the Publix, I took a photo of the postage/mail store and pizza place, called "Goin' Postal" and "Soprano's Pizza," respectively.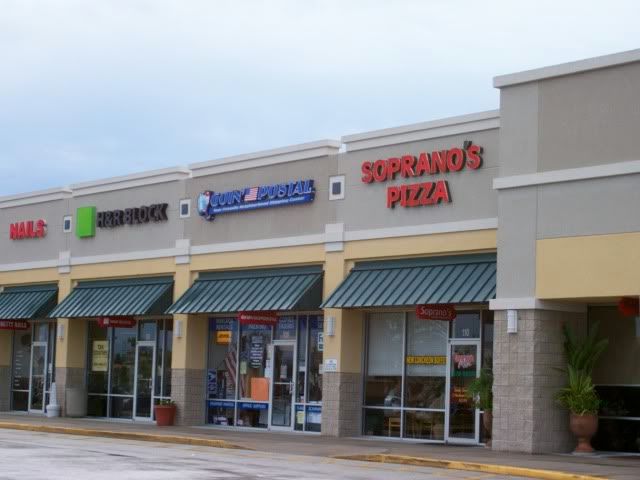 Going postal of course refers to the idea that postal workers frequently lose their sanity and go into post offices and shoot everyone inside. Not *exactly* the most tasteful name for a business, but I will admit, kind of funny.
And then of course we went into the evilest of places, Wal*mart. Most of us acknowledge the failings of wal*mart, but I'm not going to lie and say I've never shopped there and won't ever shop there. We went in to buy a toy for my niece and some cards. But in the toy section, I was completely appalled by what I saw! Bratz(tm) dolls have hit a completely new low - holy crap they make Barbie look high class! Here's one doll for sale that looks like a whore: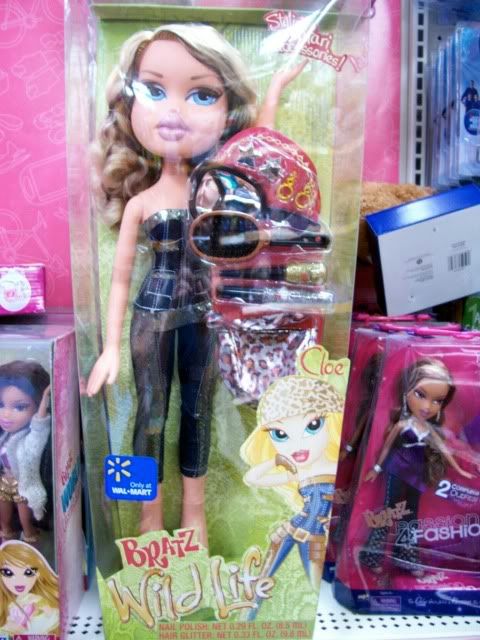 But if you prefer your dolls to look like they belong in some kind of brothel, well here's the toy for you: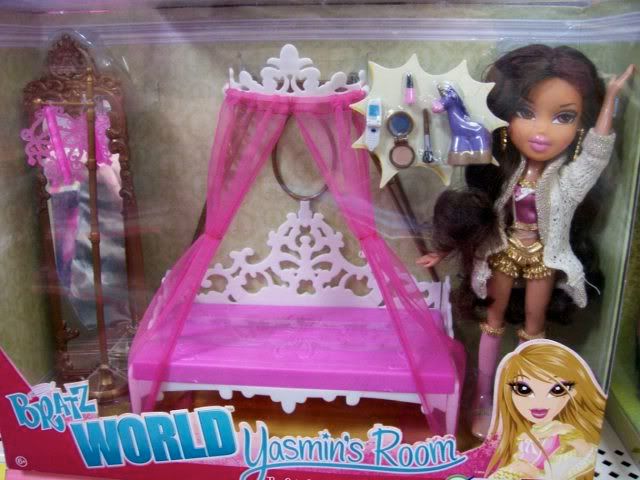 Check out those gold lame hot pants! Batteries and Sex toy accessories not included.
So for a few weeks this will be a bit of an "ex-pat's journey to a strange land" blog. I hope you still enjoy it!