On Wednesday I went for a bike ride up to Fairview (well, actually Fairview is only about a minute up the street from my house). Mark had mentioned that there was a nice bike path along the water. So, feeling like I desperately needed to get out of the house, I headed out. And I am so glad I did! It was a nice and easy ride to a really pleasant view. I mean, yes some might be put off my the industrial view off in the distance, and the new buildings on the surroundings, but I was happy to take in the smell of the water and to be outdoors. I took some photos along my way:
moving "sailboat" sculpture (with my bike in the background)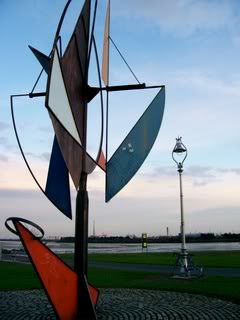 the sun setting on the pathway
I'm not sure what this is for, except for kids to play with:
Low tide and factories: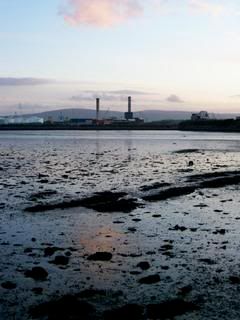 This looks like it might have been used for something in years past: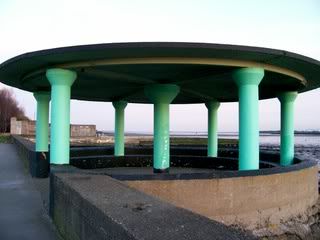 Baths in the background:
Towards the end of my journey:
On the way back: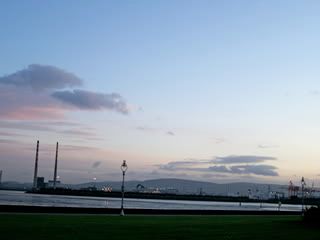 I'll definitely take this ride many more times in the future! And there seemed to be a bunch of cute shops and restaurants to check out on the way as well. By the time I got home, I was really glad I made myself leave the house.